Success Stories
Customer Reviews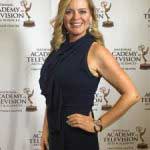 While moving through a body transformation that included changing my diet and fitness routine, I wanted to compliment my efforts with a detox program. I chose the Digital Detox through Humanity Upgrade and experienced amazing results.  For five days I followed the protocol and found that unlike other fasting programs, I didn't feel deprived and my energy stayed high allowing me to exercise. As a perk, I lost 5 pounds in 5 days. I plan to do this at least twice annually to clean out my system and detox.  Highly recommend!!
Founder, Well World TV & Co-Host & Executive Producer, The Prime Time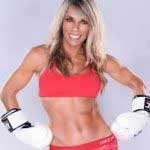 I've been on many detox programs before… And I have never felt better in my life after doing the digital detox from Humanity Upgrade. Honestly, I was nervous about being too hungry and about feeling weak… However, it was quite the opposite… I felt invigorated and I actually couldn't finish all the food that they gave me to eat each day… and I have the added bonus of really liking the food!

It was amazing that it only five days that I was able to lose 7 pounds, feel more awake and alive than ever before and even more amazing to know that I just did the best thing I could've ever done for my health and well-being. Thank you Humanity Upgrade, this is nothing short of brilliant!
Linzi Martinez
Certified Personal Trainer & Certified Nutritional Therapist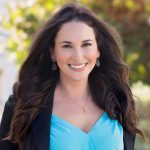 As we strive for our mind, body, soul trifecta - what I love about Humanity Upgrade is that they offer easy and effective solutions. With the Digital Detox Kit I slept amazing and lost the last four pounds of stubborn belly fat. My cravings for salty sugary foods flipped to craving fruits and vegetable in just 5-days – it was an amazing experience!
Laura Saltaman
Author, Speaker, TV Host, & Spiritual Coach- Humanity Upgrade Ambassador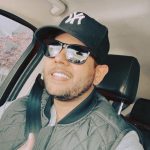 So excited, I made the decision to try the detox & continued with the HUFit 30-Day Reset. I dropped 11 lbs. & 6% body fat in 5-days. It was the push I needed to get back to the gym & put me back in the right mindset. I highly recommend the program. Kick start your health & wellness journey & get in the best shape of your life, mentally & physically.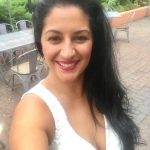 Lost a total of 12 pounds in 10-days. I feel super healthy & energized. Not only did I lose weight, got off addictive high calorie food, like sugar & preservatives. Love the results, definitely worth the investment. Taught me how to eat the right foods and amounts. Humanity Upgrade was there every step of the way supporting me.

Success Stories
Healthcare Providers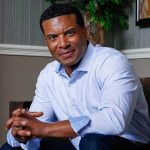 The Humanity Upgrade Hair Analysis Kit & Revitalyze Custom Cellular Nutrition based on the results of that report have been a resounding success in my practice. Patients were universally impressed with the insightful details provided by the report. The custom nutrition is also extremely popular. The perfectly balanced set of bioavailable nutrients restore energy, vitality, and balance. Finally, a program that takes the guesswork out of nutritional supplements.
Christopher Davis, M.D. F.A.C.C
Founder, Reveal Vitality: Functional Medicine Special - Humanity Upgrade Wellness Provider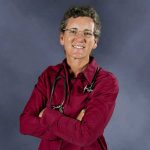 Never guess always assess - the Hair Analysis Report offers a detailed evaluation of how the environment is affecting my patient's health and wellbeing. The results of the report allow me to prescribe a comprehensive targeted customized nutritional supplement & wellness program. The custom nutrition is bioavailable with the exact nutrients my patients need to promote healthy longevity. This is an indispensable tool in my clinical practice.
Dr. Lisbeth Roy D.O.
Founder, Doctors Studios: Functional and Regenerative Medicine - Humanity Upgrade Wellness Provider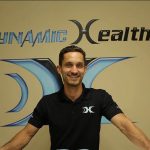 I recommend Humanity Upgrade 5-Day Digital Detox Kit and Hair Analysis to all my clients as part of their healthy longevity wellness programs & have seen amazing results. The Hair Analysis is especially a valuable tool that transforms my clients' health. The detailed wellness report provides pertinent data that identifies how the environment is impacting my client's health an; nutritional status. This is the ultimate guide to optimal health.
Fabien Hronic
Founder Dynamic Health - Humanity Upgrade Wellness Provider