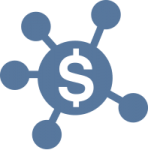 Join the growing number of professionals changing the world by offering the first and only Digital Detox Life Expansion & Wellness products in the Age of Digital Transformation.
Humanity Upgrade is building a world-class team of caring, compassionate and competent individuals who are willing to stand up and make their voices heard. "Toxicity in the Digital Age" is truly a looming health crisis. We are in the midst of the greatest moment of change in human history. Unfortunately, every epic transformation has had unforeseen challenges. Humanity Upgrade is addressing these challenges in an effective and aggressive way. Our platform gives a megaphone to health-conscious thought leaders, medical providers, health experts and influencers. As a provider, you will be promoting world-class healthy longevity products and you will have access to our site and promotional material. The economic incentives are important and substantial, but the goal of increasing healthspan and happiness is what drives this exceptional group of people.

This is a select group of physicians and healthcare professionals who provide their patients and clients with the finest healthy longevity advice and products available. They are a dedicated group of professionals committed to sharing their knowledge and experience in the pursuit increased healthspan. The will have high level access to our "Brand Boost" platform.

Is a successful individual or organization who manages high-performance sales teams in the health and wellness field. A Master Distributor will purchase our products in bulk and use our sales collateral and platform to move products through their organization. They will compensate their team directly in accordance with their current compensation plans.

These are a group of highly motivated health conscious individuals who sincerely care about helping the people they touch daily. They are concerned about toxicity in the digital age and want to make a difference with Humanity Upgrade's products and platforms. They will receive a generous override on direct sales and referrals. If applicable, they will be visible and promoted on our sight.

These individuals have made their mark in the marketplace. The have an engaged group of followers who are open to the amazing benefits of Humanity Upgrade's breakthrough healthy longevity products and platform. This will be a mutually beneficial relationship. They will promote us to their community and if applicable, we will do the same. These are the future leaders of the healthy longevity revolution who together with Humanity Upgrade will transform the world of health.
Brand Boost offers you an independent resource that will promote you, your expertise, your products and your services. We have 27 years' experience giving a voice to the people and trends that have shaped the largest companies in history. Healthy longevity and personal transformation is the biggest megatrend in history and people need to hear what you have to say.
As a member of the Humanity Upgrade family, our Brand Boost Program gives you an online megaphone. We offer more comprehensive services than the most expensive online digital marketing agencies. Best of all, these services are complimentary with your willingness to incorporate our products and services into your existing business. World-class products, thought leadership exposure, third-party credibility, multimedia channels, social media, events, and a community that is committed to everyone's success – that's Brand Boost!